Meet the Winners
Researchers around the world are advancing personalization in healthcare by using Materialise Medical software. Be it simulating brain surgeries, patient-specific 3D bone modeling, or virtual colonoscopies, the horizons of medical science are constantly expanding. With the Mimics Innovation Awards, we celebrate researchers who apply and share their knowledge in the cause of mass personalization in healthcare.
Get inspired by the work of previous Mimics Innovation Award winners or meet our current nominees right below.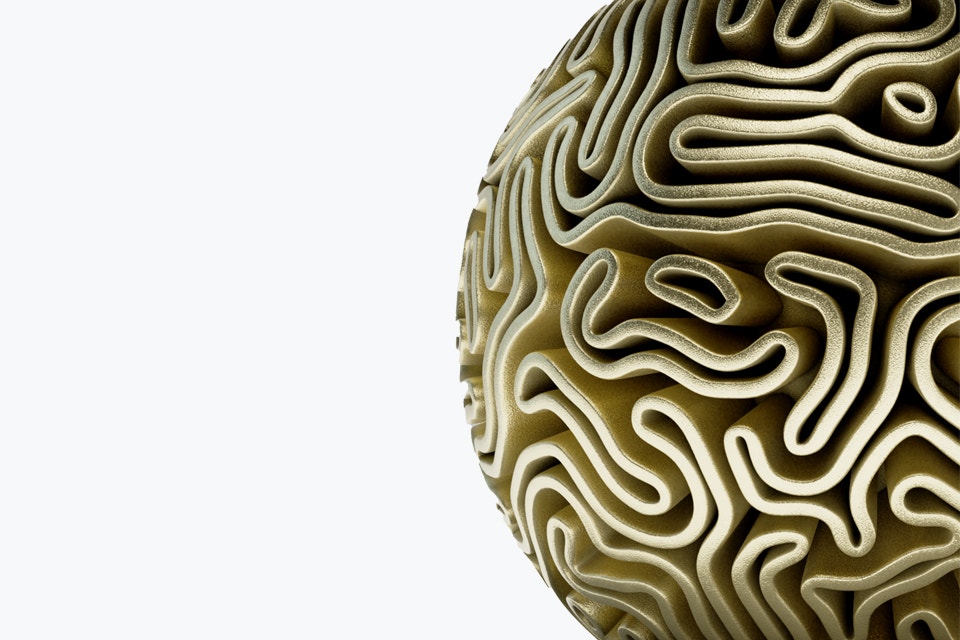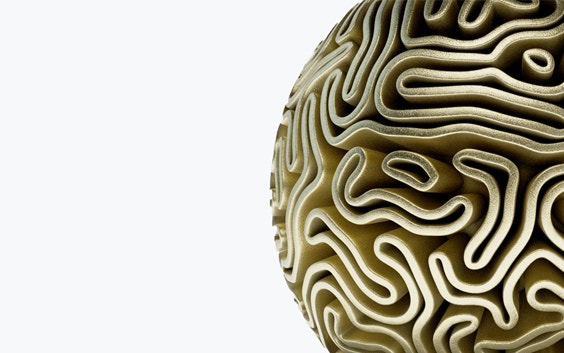 This year's nominees
We're honored to announce the nominees in the running for the 2022 Mimics Innovation Awards:
Dr. Masahide Koyachi & Dr. Akira Katakura 
Combining 3D Planning, Computer-Aided Design, Additive Manufacturing, and Mixed Reality.  
Hall of fame
Discover the previous winners and their innovative projects. 
Winner
Dr. Akira Katakura and Dr. Koyachi
(Tokyo Dental College) 
Accuracy of Le Fort I osteotomy with combined computer-aided design/computer-aided manufacturing technology and mixed reality 
Runner-up
Michael Boelstoft Holte
(University Hospital of Southern Denmark) 
Virtual Analysis of Segmental Bimaxillary Surgery: A Validation Study 
Runner-up
Nicholas A. Szugye
(Cincinnati Children's Hospital Medical Center, USA) 
A Novel Method of Donor-Recipient Size Matching in Pediatric Heart Transplantation: A Total Cardiac Volume Predictive Model 
Winner
Dr. Alessandro Tel and Prof. Robiony
(University Hospital of Udine, Department of Maxillo Facial Surgery) 
Endoscopically assisted computer-guided repair of internal orbital floor fractures: an updated protocol for minimally invasive management 
Runner-up
Clara Park and Yiling Fan
(Massachusetts Institute of Technology and Harvard Medical School, USA) 
An organosynthetic dynamic heart model with enhanced biomimicry guided by cardiac diffusion tensor imaging 
Runner-up
Giulia Luraghi
(Department of Chemistry, Materials and Chemical Engineering "Giulio Natta", Italy) 
Does clinical data quality affect fluid-structure interaction simulations of patient-specific stenotic aortic valve models?
Winner EMEA & Global Winner 
Simon Sonntag 
(RWTH Aachen University) 
Virtual Fitting and Hemodynamic Simulation of the EVAHEART® 2 LVAS  
2nd Winner EMEA 
Michael Skipper Andersen 
(Aalborg University, Denmark) 
Workflow assessing the effect of gait alterations on stresses in the medial tibial cartilage - combined musculoskeletal modelling and finite element analysis  
Winner Asia-Pacific 
Louis Parker, Harry Perkins 
(Institute of Medical Research, University of Western Australia)  
Computational Modelling to Evaluate Intervention Strategies for a Complex Case of Aortic Disease  
2nd Winner Asia-Pacific 
Massato Shiba 
(Mie University Graduate School of Medicine, Mie, Japan) 
Relationships of Morphologic Parameters and Hemodynamic Parameters Determined by Computational Fluid Dynamics Analysis with the Severity of Subarachnoid Hemorrhage 
Winner Americas 
Amirsepehr Azimian 
(Ohio State University, USA) 
Accurate Predictive Models to Assess Coronary Obstruction and Paravalvular Leakage During Transcatheter Aortic Valve Replacement (TAVR) 
2nd Winner Americas 
Ahmed Ghazi 
(University of Rochester, USA) 
Development and Validation of Patient-Specific Hydrogel Kidney Phantoms for Surgical Rehearsal prior to Renal Cancer Surgery 
Winner EMEA & Global Winner 
David Randall & Dr. Peter Metherall 
(University of Sheffield, UK) 
The Oculus Rift Virtual Colonoscopy: Introducing a new Technology and Initial Impressions 
2nd Winner EMEA 
Prof. Laszlo Kovacs & Jalil Jalali 
(Research Group—Computer Aided Plastic Surgery (CAPS), TUM, Germany) 
Three-dimensional prediction of free-flap volume in autologous breast reconstruction by CT angiography imaging 
Winner Asia-Pacific 
Nikhilesh Bappoo 
(Vascular Engineering Laboratory, Harry Perkins Institute of Research, Perth, Australia) 
Viscosity and Haemodynamics in a Late Gestation Rat Feto-Placental Arterial Network 
2nd Winner Asia-Pacific 
Dr. Keiichi Katsumi 
(Niigata University, Japan) 
Posterior Instrumented Fusion Suppresses the Progression of Ossification of the Posterior Longitudinal Ligament: A Comparison of Laminoplasty with and without instrumented fusion by three-dimensional study 
Winner Americas 
Christina Sidorowych 
(University of Illinois at Chicago, USA) 
Visualizing Human Embryonic Development of the Heart's Outflow Tract 
2nd Winner Americas 
Animesh Tandon 
(University of Texas Southwestern Medical Center, USA) 
Use of a semi-automated cardiac segmentation tool improves reproducibility and speed of segmentation of contaminated right heart magnetic resonance angiography 
Winner EMEA
Dr. Sasa Cukovic
(University of Kragujevac, Serbia)

From generic to the patient-specific 3D model of the spine in case of Adolescent Idiopathic Scoliosis (AIS) 


2nd Winner EMEA
Mr. Samuel Jesús Ramos Infante
(University of Zaragoza, Spain)

Insilico characterization of open-cell structures for trabecular bone 


Winner Asia-Pacific
Mr. Darpan Shidid
(RMIT University, Australia)

Just-In-Time Design and Additive Manufacture of Patient-Specific Medical Implants 


2nd Winner Asia-Pacific
Dr. Vikas Karade
(Indian Institute of Technology Bombay, India)
3D femur model reconstruction from biplane X-ray images: a novel method based on Laplacian surface deformation 


Winner Americas & Global Winner
Dr. Michael Jaeggli
(Northeastern University, USA) 
Interobserver variability in physician-modified endograft planning by comparison with a three-dimensional printed aortic model

Winner category "Engineering on Anatomy for Cardiovascular Applications" 
Ellen Roche 
(Harvard University, USA) 
Design of an anatomically accurate, multi-material, patient-specific cardiac simulator with sensing and controls 
2nd Winner category "Engineering on Anatomy for Cardiovascular Applications" 
Joris Bols 
(Ghent University, Belgium) 
A computational method to assess in vivo stresses and the unloaded configuration of patient-specific blood vessels 
Winner category "Engineering on Anatomy for Orthopaedic/Craniomaxillofacial Applications" 
Stefaan W. Verbruggen 
(NUI, Galway, Ireland) 
Strain amplification in bone mechanobiology: a computational investigation of the in vivo mechanics of osteocytes 
Winner open category 
Leah Klein 
(University of Illinois, USA) 
Visualizing pharyngeal arch nerve growth and muscle innervation during human embryological development 
2nd Winner open category 
Matthew Jian-Qiao Peng 
(1e Affiliated Hospital of Guangshou Medical College, China) 
Clinical significance of creative 3D-image fusion across multimodalities (PET+CT+MR) based on characteristic co-registration 
Winner poster category for Cardiovascular Applications 
Justin Ryan 
(Arizona State University, USA) 
Virtual total artificial heart Implantation for improved device eligibility criteria 
Winner poster category for Orthopaedic/Craniomaxillofacial Applications 
David Sengeh 
(MIT Media Lab, USA) 
VIPr socket: 3D printing of prosthetic sockets for below knee amputees
Winner category 1
Andreas Linninger
(University of Illinois, USA)
Mimics - an indispensable tool for patient-specific image analysis
Winner category 2
Tim Clijmans
(KU Leuven, Belgium)
Computer supported preoperative planning of craniosynostosis surgery: a Mimics-integrated approach
Winner category 3
Jean- Marie Steeve Lamvohee
(Anglia Ruskin University, UK)
Optimum thickness of cement mantle for hip replacement patients with different acetabulae sizes, bone quality and body mass index
Winner category 1
Ho Saey Tuan
(National University of Singapore, Singapore)
The evaluation of an osteochondral implant by using Mimics
Winner category 2
Wan Abdul Rahman (Wan Harun SIRIM Berhad, Malaysia)
3D CT Landmark analysis for development of Malaysian craniofacial database
Winner category 3
Elham Aslani
(Oregon State University, USA)
Characterization of geometric parameters of patient abdominal aortic aneurysms